Newsletter for NOVEMBER 2018
TAMPA BAY GAY CELEBRATES 17 YEARS IN TAMPA BAY


NOVEMBER EVENTS
For more events, Church Services, and other happenings check out our EVENTS CALENDAR

Thursday, November 8, 2018 (DATE CHANGE FOR NOVEMBER)
PRIDE BOWLING NIGHT



- PRIDE Bowling Night @ Dunedin Lanes is $10 and includes shoes and unlimited Cosmic Bowling. Showtime is at 12am with Jocelyn Summers!
$1.00 Wells/Draft from 10-11p. Drink Specials & Giveaways ALL NIGHT long
TAMPA BAY GAY will have multiple giveaways too!!
(TampaBayGay.com - Sponsored Event)




A HALLOWEEN Must See
ENDING SOON! - (Our Recap of the Show is HERE)
October 12 – November 4, 2018
EDGAR & EMILY



Jobsite Theater - Shimberg Playhouse, Straz Center
By Joseph McDonough
Oct. 12 – Nov. 4, 2018
Thu. – Sat. 8pm, Sun. 4pm
Tickets*: $29.50 - PURCHASE TICKETS HERE
(TampaBayGay.com - Sponsor of Jobsite Theater)






For more events, METRO Events, Church Services, and other happenings check out our EVENTS PAGE


WEEKLY CONTEST
If you have not heard… We are giving away prizes, you can WIN too!
Enter to Win Weekly! Additional details visit TampaBayGay.com

NOVEMBER GIVEAWAY LIST:
Bohemian Rhapsody Movie Prize Pack, Barbra Streisand "WALLS", Michael Buble "
", Rita Ora "Phoenix, Calum Scott, and more.

We also giveaway Gift Certificates, T-shirts, Free Stuff, Music, Movies, and more!
Be sure to join our Mailing List below to get email reminders of weekly giveaways!

Join Our Email List Here (always secure and free)
Or Visit: http://tampabaygay.com/pages/register.htm

LGBTQ+ LOCAL BUSINESS DIRECTORY
Please welcome our NEWEST Community Supporters
Show your support & spend your dollars with LGBTQ family & friendly Business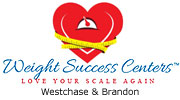 Weight Success Centers, LLC
Cosmetic & Bio-identical Hormone Replacement
Wilfred Aguila, M.D.
8561 W Linebaugh Ave.
Tampa, FL 33625

Brandon Office:
510 Vonderburg Dr #213
Brandon, FL 33511

Phone: (844) 981-8446
The ONLY place in Central Florida that currently offers the JetPeel 3V System.
JetPeel 3V System Deep cleanses, exfoliates, hydrates and oxygenates the skin.
More Info Here: http://weightsuccesscenters.com/services/hair-skin-care/
Aesthetics, Hair & Skin Care From botox injections to hair restoration.
More info visit: https://weightsuccesscenters.com/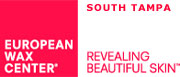 European Wax Center - South Tampa
ONLY European Wax Center on Gulf Coast doing MEN'S Brazillian Waxing
3830 West Neptune Street
Suite C-6, Tampa, FL 33629
Phone: 813-254-5000
FIRST WAX IS FREE
Specializing in Mens Brazillian Waxing. Let us pamper you with hair wax services like eyebrows, leg, upper lip, face, Full body waxing, and more. Men & Women welcome Hours: MON-FRI 9AM-8PM, SAT 9AM-6PM , SUN 9AM-5PM
More Info Visit: http://waxcenter.com/fl-tampa-south-tampa




BECOME A SPONSOR on Tampa Bay Gay
Sponsorship Levels: LIST YOUR BUSINESS TODAY!!
Basic Community Supporter - $50.00/year
Premium Community Supporter - $275.00/year (Best Option)
For more info/details please visit: http://tampabaygay.com/pages/advertise.htm

LOCAL & NATIONAL NEWS
ENTERTAINMENT NEWS
Be sure to check daily to read the latest stories and news




The 2018 Information Page is now Online. Stay up on the Latest MAJOR Storm Information.

ENTERTAINMENT NEWS: http://tampabaygay.com/pages/entertainment.htm

LOCAL NEWS, SPECIAL REPORTS and EVENTS: http://tampabaygay.com/pages/news.htm

UPDATED Stories coming in November
- From The Editor
- Tampa Bay Gay TV - Catch up on the latest. Preview runs starting this week
and more!

Don't forget you can Follow Us:
Facebook: TampaBayGay
Twitter: @TampaBayGay
INSTAGRAM: @RealTampaBayGay

DISCOUNTS & COUPONS
NEW THIS MONTH! - ALWAYS FREE

10% OFF
Cosmetic Services or Consultation & Labs
for Bio-identical hormones.
Just Mention this ad on "Tampa Bay Gay"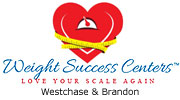 Exp. 9/31/2019
(Limit one per customer. Cannot be combined with other offers.)
Must Mention Ad on "Tampa Bay Gay"

Weight Success Centers, LLC
844-981-8446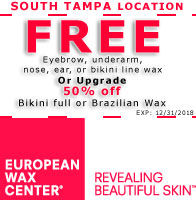 FREE Waxing Service Or
Upgrade 50% Off Full Wax
Just Mention "Tampa Bay Gay"
Exp. 12/31/2018





Visit the Discounts Page (EXCLUSIVE to Tampa Bay Gay):
10% OFF Cosmetic Services or Consult & Labs for Bio-hormone treatment
FREE or 50% Off Ugrade of Waxing Services
25% OFF 2019 Tax Services w/ Unlim. IRS Audit Protection (Personal & Business)
15% OFF Monthly Book Keeping Services
10% Off Website Pricing from Weddings by Cage
15% Off ScentBird Subscription
$10 OFF at VitalizeMe Skin Therapy
$65 for 1hr Relaxation Massage
$20 OFF First visit for Acupuncture and more

LOOKING AHEAD 2018
TampaBayGay.TV is is Launching this MONTH! We will be highlighting this topic and sharing LGBT News & Entertainment in the Tampa Bay area. Our newest venture and we hope you will give feedback. We will ad new videos, info and news as it comes to us. Special Reports and more! Keep an eye out

We hope you have a Great Month and Visit TampaBayGay.com often we always have something new!

#TBGay #TampaBayGay #Tampa #LGBT #LGBTQ #Gay #News