Newsletter for July 2019



CELEBRATING 18 YEARS IN TAMPA BAY
Check out our PRIDE MONTH re-cap here

Instagram

JULY EVENTS
More Local Events, Church Services, Happy Hours, Social & Support Group Meetings, and other happenings please visit the Tampa Bay Gay LGBTQ+ EVENTS CALENDAR
PRIDE Bowling Night at Dunedin Lanes
Thursday, July 11, 2019
Time: 10:00-2:00am

$10 and includes shoes and unlimited Cosmic Bowling. Prizes and giveaways, and a midnight show! TAMPA BAY GAY will have multiple giveaways too!!

$1.00 Wells/Drafts 10-11pm Drink Specials ALL NIGHT long.

Location: Dunedin Lanes, 405 Patricia Ave Dunedin, Florida 34698
Facebook Page: https://www.facebook.com/pridebowlingnight/

Tampa Bay Gay is a Sponsor of Pride Bowling Night & Dunedin Lanes
Constellations at Jobsite Theater
By Nick Payne & Directed by Summer Bohnenkamp

Location: The Straz Center, Tampa
Jul. 12 – Aug. 4, 2019 (Preview Performances: July 10 -11 at 8pm)

What if every decision we've made—and not made—exists simultaneously in infinite parallel universes? So goes this bracing, glorious love story of Marianne (Georgia Mallory Guy) and Roland (Giles Davies), a physicist and an urban beekeeper, whose myriad possibilities unfold in sumptuous arcs and trajectories that challenge the distinction between choice and destiny. Nick Payne's critically-acclaimed triumph melds science and romance into Constellations, a play that comes along every so often to disrupt our notion of what can be done in theater and what it means to be alive and in love.

Tickets: Regular $29.50 l Preview Nights $18.00 (price increases by demand)
Purchase Tickets Here: https://www.jobsitetheater.org/shop/constellations-tickets/

Tampa Bay Gay is a Sponsor of Jobsite Theater

Evening Shadows - A TIGLFF Event
July 20, 2019
7:30 pm - 10:00 pm

Under the 'Evening Shadows', truth often plays hide and seek. Set in South India and Mumbai, 'Evening Shadows' is a tender heartwarming story about a mother-son bond that has to withstand the ravages of time, distance and truths.
Link to Trailer: https://youtu.be/iDpqasfWF9k

Location: The Portico, 1001 N Florida Ave Tampa, FL 33602
Tickets: $10.00
Purchase Ticekts Here: https://tiglff.com/product/evening-shadowa/

Tampa Bay Gay is a Sponsor of The Tampa International Gay & Lesbian Film Festival



Pasco Pride
Fundraising Event Spectrum Field, Clearwater
July 27, 2019

PRIDE NIGHT AT THE BALLPARK - Clearwater Threshers
Benefitting: Pasco Pride
5:00-9:30pm

Let's stand together for Equality! Join Pasco Pride and the Clearwater Threshers for a night of celebration and Pride!

Tickets: $18.00 inc. ALL YOU CAN EAT AND DRINK 5-7:30pm! Draft Beer $2.50
Purchase Tickets here: https://www.eventbrite.com/e/clearwater-threshers-pride-night-at-the-ballpark-pasco-pride-benefit-tickets-62262835818?utm-medium=discovery&utm-campaign=social&utm-content=attendeeshare&aff=escb&utm-source=cp&utm-term=listing
$5.00 from every ticket goes to Pasco Pride

Location: Spectrum Field, 601 Old Coachman Road Clearwater, FL 33765



METRO
Inclusive Health Website

:

https://www.metrotampabay.org


METRO INCLUSIVE HEALTH
We provide quality health and wellness services, that are inclusive, relevant, supportive, and represent the lifetime continuum of the people in our Tampa Bay community.

Events
-Gay/Bi/Trans Support Group Meetings
-Youth Nights
-Overeaters Anonymous, Adult Childern of Alcoholics
-Mindfullness Meditation & Yoga Classes
-Play Cards & Games
-Domestic Voilence Support
-FREE Legal Support
-Afternoon TEA and more!
Full Calendar here: https://www.metrotampabay.org/community/calendar/

Tampa Bay Gay is a Sponsor of METRO Inclusive Health


"HAPPY HOUR"
SPECIALS
CONTESTS & GIVEAWAYS
If you have not heard… We are giving away prizes, you can WIN Gift Certificates, T-shirts, Free Stuff, Music, Movies, and more! Be sure to join our Mailing List below to get email reminders of weekly giveaways! too!

LGBTQ+ LOCAL BUSINESS DIRECTORY
Please welcome our NEWEST Community Supporters
Show your support & spend your dollars with LGBTQ family & friendly Business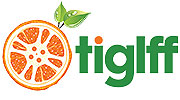 Tampa International Gay & Lesbian Film Festival
Annually in October
October 4-12, 2019
TIGLFF is a 9-day juried LGBTQ+ community film festival, one of the largest and longest running of its kind in the world. Opening Night is traditionally the first Thursday of October and includes 30-40 film screening events, plus several cornerstone parties used to help raise operating funds for the film programming.
Monthly & Quarterly Supporting Events all year.
PO Box 17816
Tampa, FL 33682-7816
Email: Info@tiglff.com
Website:
https://tiglff.com/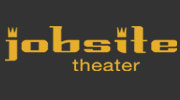 Jobsite Theater
Jobsite Theater is dedicated to the creation of socially and politically relevant theater and the pursuit of performing it to the broadest possible audience
Located at: THE STRAZ CENTER 1010 N Macinnes Pl Tampa, FL 33602
Box Office: 813-229-STAR
Website:
https://www.jobsitetheater.org/



Diversity Health Care of Tampa Bay
Renewing in 2019! Thanks for the continued support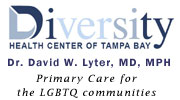 Diversity Health Center of Tampa Bay
David W. Lyter, MD, MPH
Including PrEP, HIV medicine, STD testing and Transgender care with HRT
4302 N. Habana Ave. Suite 200
Tampa, FL 33607-6368
Ph: 813-518-0881
Fax: 813-518-0882
Email: Info@DiversityHealthCenter.com
Website:
http://www.diversityhealthcenter.com/

BECOME A SPONSOR on Tampa Bay Gay
Sponsorship Levels: LIST YOUR BUSINESS TODAY!!

Basic Community Supporter - $50.00/year
Premium Community Supporter - $275.00/year (Best Option)
For more info/details please visit: http://tampabaygay.com/pages/advertise.htm
LOCAL & NATIONAL NEWS
ENTERTAINMENT NEWS
UPDATED Stories coming in July
- From The Editor - Mid July 2019
- Tampa Bay Gay TV - Catch up on the latest
Be sure to check daily to read the latest stories and news. Links below


DISCOUNTS & COUPONS
EXCLUSIVE DISCOUNT FOR TAMPA BAY GAY

LOOKING AHEAD 2019
TampaBayGay.TV has LAUNCHED! We will be highlighting this topic and sharing LGBT News & Entertainment in the Tampa Bay area. Our newest venture and we hope you will give feedback. We will ad new videos, info and news as it comes to us. Special Reports and more!

We hope you have a Great Month and Visit TampaBayGay.com often we always have something new!

#TBGay #TampaBayGay #Tampa #LGBT #LGBTQ #Gay #News
Follow Us:
Facebook: TampaBayGay
Twitter: @TampaBayGay
INSTAGRAM: @RealTampaBayGay