Beachside Films, Refinery29 & Facebook Watch
Present
STRANGERS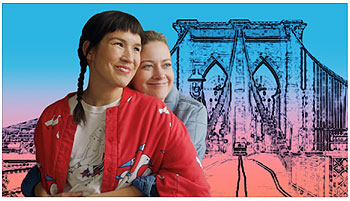 Srangers: One of the Best Shows on Television Is Actually on Facebook – The Mary Sue

Strangers is a genuinely affecting, lovely, and sometimes devastatingly-relatable series – Vice

Refreshingly inclusive, intersectional and relatable – Mashable

Check out Season 2 Video Trailer Here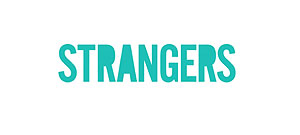 Season Two Synopsis:
In Season Two of Strangers, Isobel switches from host to renter when she moves across the country with her best friend, Cam. On the cusp of 30 and now living in NYC, it's Isobel's year to explore the many different paths to adulthood, starting with a new neighborhood each episode. As a woman living fully in the bi-sphere - bisexual, biracial, and now bi-coastal - Isobel is saying yes to life and asking the most difficult question: where do you belong when you're in between everything?

We'll witness Isobel fall madly in love with a woman in an open marriage, find comfort in a flirtatious friendship with her male co-worker, ride the ups and downs of new and old friendships, all the while pursuing her dream of being a writer in this city where dreams either come true or come crashing down.

Strangers Season 2 is about second chances and Isobel will soon learn you are never too old to try something new.
Catch a new episode of Strangers season 2 every Sunday at 6:00pm PT/9:00pm ET on Facebook Watch
https://www.facebook.com/StrangersSeries/

EPISODES:
Episode 201: "The Big (Gr)apple" (debuted 6/24)
Description: Isobel and Cam have made the big move to New York City together, but quickly find their experiences couldn't be more different. When their apartment search gets tricky, Isobel has to get creative.

Episode 202: Open Mari(age) (debuted 7/1)
Description: Isobel finds herself homeless in NYC when reality comes crashing through the floorboards. With the help of her new work friend, Iso goes to stay with a boxer in Bed Stuy. She rolls with the punches when she meets a gorgeous woman who might not be as available as she would have hoped.

Episode 203 – Maskulinity (debuted 7/8)
Description: Isobel lands her first writing job, navigates her new relationship with Mari, and oversteps when she stays with a Hindu family trying to reconcile with their son's homosexuality in Richmond Hill, Queens.

Episode 204: The Disappearance of Katia Romaine (debuted 7/15)
Description: Homeless yet again, Isobel lands in Brighton Beach, Brooklyn with a new host who creates Escape Rooms for a living. But when a double date goes horribly wrong, there's no escaping the reality that Isobel and Cam's friendship might be over and that Isobel needs more from Mari.

Episode 205 - "Big Little Chill" (debuted 7/22)
Description: Isobel is thrilled to be invited to a special weekend upstate with Mari's friends. But she quickly learns that leaving the city doesn't mean avoiding Mari's past and present, and starts to wonder if their relationship even has a future.

Episode 206 - "Smash The Plate-triarchy" (debuted 7/29)
Description: Valentine's Day and Lunar New Year converge when Isobel stays with a newly single mom (Georgie) in Tribeca. With Mari away, things heat up between Isobel and Milo and Isobel gets a surprise visit from her family as well as some motherly advice she wasn't asking for.

Episode 207 — "West Side Highway" (debuted 8/5)
Spring comes early and so does Mari, surprising Isobel just when she was ready to move on. There's music in the air on the Upper West Side, where Isobel's latest BnB host, a composer, inspires Isobel to consider the possibility of new beginnings.

Starring: Zoë Chao ("Where'd You Go, Bernadette"), Meredith Hagner ("Search Party"), UCB Comedian X Mayo, Kyle Allen (Hulu's "The Path") and Kathleen Munroe ("The Patriot")

Show created by: Mia Lidofsky

Executive Produced by: Refinery29, Beachside Films and Facebook

Guest Starring: Sarita Choudhury, Ciara Renee, Dolly Wells, Dede Lovelace, Stephen McKinley Henderson, Talia Balsam and many others.

About Facebook Watch
Facebook Watch is a place to discover and enjoy shows on Facebook. Home to a wide range of shows from scripted comedy and drama, to competition and reality series, to individual creators and live sports. Facebook Watch is a video platform where episodic content, community and conversation come together. This is a personalized viewing experience, where you can discover new series based on what your friends are watching, and catch up on the shows you follow.

Facebook Watch is available for free on mobile apps across Apple and Android, on desktop, laptop and on TV apps listed here: https://videoapp.fb.com/.