Welcome to the Tampa Bay Gay Business Highlight. Here is where we highlight one of the businesses listed on in our LGBTQ+ Ally Business Directory. Please support these local companies because they support "Our Community" and Tampa Bay Gay.

For our "Business Highlight" Kick-Off we would like to introduce Optimized Health & Wellness located in Tampa. We spoke with Chris Erigo-Backsman, the Founder to find out more about the Optimized Health & Wellness and what sets his business apart from others. We have also listed some testimonials from patients at the clinic.

Please tell us a little about your business.

Optimized Health and Wellness was initially started to provide the community with access to high quality and affordable hormone replacement therapy and medically supervised weight loss. Additionally, we have partnered with CYTO CBD to offer a wide selection of laboratory quality CBD products.

Many people suffer from under optimized and/or deficient hormones such as testosterone, estrogen, and thyroid hormone. Unfortunately, the symptoms are the same or similar to many other illness and conditions. Interestingly enough, testosterone deficiency in both men and women is happening at earlier and earlier ages. We are seeing men as young as 25 that are severely deficient in testosterone. Some signs and symptoms of hormone deficiency in men and women include:

• Insomnia and/or chronic fatigue
• Decreased libido/interest in physical intimacy
• Erectile dysfunction or vaginal dryness
• Hot flashes
• Decreased muscle and/or bone mass
• Mood changes, depression, irritability

The majority of Americans are either over weight or obese. While there are a multitude of reasons for this, our medically supervised weight loss programs offer an array of services and options to help you lose and maintain a safe and healthy weight. We accomplish this through multiple modalities, including pharmaceutical therapy, nutrition coaching, and personal training.

What is CBD?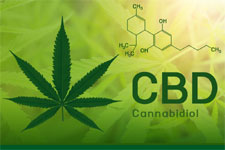 It is a hemp-derived (Cannabis Sativa) oil that contains 113+ naturally occurring active elements called cannabinoids. CBD oil works without the psychoactive (high) effect associated with THC, the psychoactive compound in marijuana. It contains 0.3% THC per dose which makes it legal in all 50 states. CBD oil is often used to treat and mitigate symptoms like:

• Insomnia
• Chronic pain and inflammation
• Brain fog, and mild mood disorders like anxiety.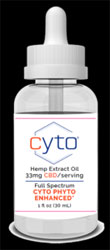 Products Page & Info
Since we opened, we have had many requests to offer urgent type care, primary care and aesthetic services. In response, we have partnered with Push Health to offer urgent-type care via telemedicine and the Push Health app. We can offer these services to anyone in the state of Florida. If you would like to establish with us via Push Health, you can download the app and sign up under Robert Erigo-Backsman or go onto our website at https://www.pushhealth.com/users/sign-up?email=chris_erigobacksman%40me.com&provider=23114.

We are in the process of establishing primary care services in the clinic, but are not ready to open the flood gates on that service just yet. However, any local community members who establish with us through Push Health, will be offered primary care service.

Lastly, we are making long-term plans to offer aesthetic and laser services in the future. We are excited about this future offering and will let you know when these services are available.

What inspires you to help/be active in the LGBTQ+ Community? Are you an Ally or LGBTQ+ business owner?

I am a member of the LGBTQ community and although my primary healthcare provider is a straight ally, until I became a patient, I was always anxious about seeing healthcare providers who might have a personal bias with my orientation. Healthcare is an enormous priority and I am proud and honored to provide exceptional healthcare to all of my patients, especially my LGBTQ patients.

What is the most important aspect of your job?

The most important aspect of my job is helping others. I chose to start a high-quality and affordable healthcare service for many reasons, but most importantly, I wanted to provide healthcare services that focused on the patient and their outcomes, not on productivity and profitability. That is not to say that these things are not important, but it is my opinion that they should not supersede positive patient outcomes.

Is there anything that you can share with the community that is a "TRADE SECRET" or "Quick Tip" of your trade?

Quick tip! "Shop" around. The least expensive services are not always the best services. While affordability is one of the most important aspects for patients when selecting a healthcare provider, the relationship you have with your healthcare provider should be at least an equal priority, if not a higher priority. Do you trust your healthcare provider? Do they have your best interests in mind? Do they practice with an end goal of producing positive outcomes? In the long run, you will be much happier with your healthcare provider and related outcomes when you have a strong and mutually beneficial relationship with them.
TESTIMONIALS

Mike C., (Tampa, FL)


I just wanted everyone to know how much Chris with Optimized Health and Wellness has helped me. I finally have a medical provider that really listens and cares about your wellbeing. I encourage anyone that doesn't feel like themselves anymore to make the call and speak with him. It'll be the best decision you ever make for yourself.
Pam H., (Hudson, FL)

It seems to be hard to find an HRT physician that truly wants to help you. I suffered with depression, and suicidal thoughts most my life. Around age 26/27 I started noticing my libido slowly lowering. It started impacting my relationship and making my girlfriend insecure. I around 28,29 I started having lack of motivation to take care of myself. I wasn't happy, I was stressed and always forcing myself to take care of myself. I discovered optimized health and wellness through somebody on my FB. I was trying to go through titan medical center but I just couldn't afford it. Thankfully this was in my budget and I didn't feel hopeless anymore. About 1.5 weeks in I started feeling my energy levels go up and motivation slowly coming back. 2.5 weeks in I'm feeling random moments of happiness. I can honestly say that I'm glad I found this company, its affordable and effective and I truly feel my physician wants to help me and I couldn't be more grateful.
Colton L. (New Port Richey, FL)


MEET US
OFFICE:
Optimized Health and Wellness, LLC
7305 Ehrlich Road
Tampa, FL 33626
813-586-2220
SPECIAL: Check out our "Founding Member" Offer & Privileges
- Excusive Discounts on Bio-Identical Hormone Replacement Therapy (BHRT)
- Special Pricing on our
FULLY CUSTOMIZED
medically supervised weight loss program
*
"Founding Patient" offers only valid for first 50 new patient sign-ups, HURRY IN.

https://www.optimizedhealthwellness.com/
For your convenience, they are located inside Fit Elements - a personal training and wellness
studio located in the heart of bustling Citrus Park in Tampa, Florida.