Watermark Awards for Variety and Excellence, best known in these parts as the WAVE Awards, look to
award the best in both the Central Florida and the Tampa Bay area LGBTQ community in the
realms of activism, service, fun and more.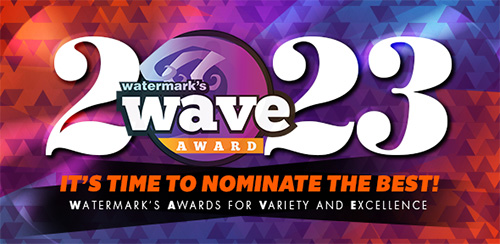 (Nominations Round Runs: 1/2-1/16/23)
We are asking that you please Nominate Us "Tampa Bay Gay" in 3 Categories (You must answer 15 categories to count):

7. FAVORITE LOCAL WRITER / JOURNALIST - Dave Borman

8. FAVORITE WEBSITE - TampaBayGay.com

13. FAVORITE LOCAL BUSINESS NOT A BAR/CLUB (OVER ONE YEAR OLD) - Tampa Bay Gay (22 Years)

View Our List of Nomination Suggestions Here

Very Important info from WATERMARK:
There are about 50 questions. For your ballot to count, you must answer a MINIMUM of 15 categories. We will tally these results and then the top five will move onto a Finalist Round (Final Round starts 1/20/23), where to 2023 WAVE Award winners will be selected.

At the end, we ask you for your email address - this is just to verify your ballot. We will not sell or share your information...

VOTE FOR YOUR FAVORITES NOW:
CLICK ON BANNER BELOW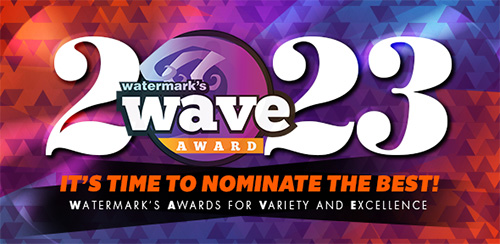 https://watermarkonline.com/2023/01/02/waves2023tb/

On your phone? VOTE DIRECTLY HERE: https://www.surveymonkey.com/r/5FHGJPS?embedded=1

So again, we please ask that you go and vote for Tampa Bay's best…the WAVE Awards.
WATERMARK Magazine is an important Florida State PRINT publication highlighting our LGBTQ Communities.
Help out your local business and VOTE for them too. Keep LBGTQ Business and Small Business growing in Tampa Bay.

Thank you Tampa Bay!
Tampa Bay Gay
http://www.tampabaygay.com

(View Our List of Nomination Suggestions Here)

Read more: https://watermarkonline.com/2023/01/02/waves2023tb/

#Awards #Tampa #TampaBay #TBGay #2023, #LGBTQ
#watermark #WatermarkAwardsforVarietyandExcellence #WAVEAwards