The American Victory Ship Docks at Sparkman Wharf, Showcasing
UNDead in the Water for October Haunted Season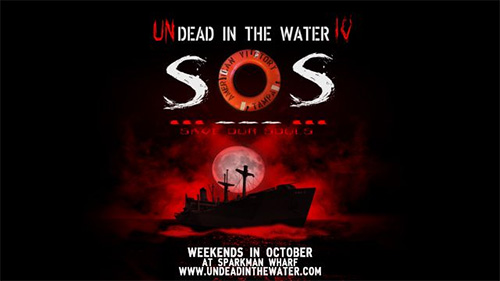 TAMPA, Fla.
In late September, the American Victory Ship will shift from its home berth to Sparkman Wharf, joining a haunted experience both by land and by sea. UNDead in the Water, Tampa's premier nautical haunted attraction, opens October 1 and will operate twelve nights throughout the month, providing thrills through Halloween night. This exciting new location allows UNDead in the Water to compliment the Haunted Wharf, which is in its third season at Sparkman Wharf and operating six nights in October.

"Sparkman Wharf's dynamic downtown waterfront experience has become a favorite Tampa landmark," said Bill Kuzmick, President of the American Victory Ship. "We're thrilled to be working with Sparkman Wharf's talented team to cultivate an immersive haunted experience for Tampa Bay and beyond."

In its fourth iteration, a new UNDead in the Water theme, Save Our Souls, threatens passengers across 60,000 square feet of cavernous cargo holds and open-air decks. The American Victory Ship has drifted back to Tampa after surviving a violent hurricane in the Bermuda Triangle. The frantic and terrified crew tell horrific stories of a mysterious female apparition. Who is she and what does she want?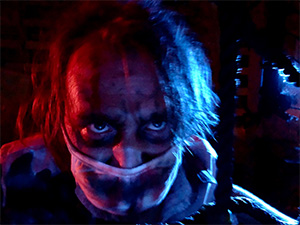 The attraction features live scare actors and thrilling special effects through a nail-biting path aboard the ship, and is recommended for ages 11 and up.

Dates, details, as well as tickets are available at www.undeadinthewater.com.
Capacity is limited, and advance purchase for specific time slots is required

Joining the American Victory team in production for UNDead in the Water are CineView Studios, Practical Imagination, and Scott Swenson Creative Development. All funds raised from UNDead in the Water benefit the restoration and operation of the American Victory Ship and Museum, a 501c3 nonprofit organization dedicated to community service.

The museum ship also plans to maintain operating hours for daily tours while berthed at Sparkman Wharf.
About the American Victory Ship and Museum:
Built in 1945, the SS American Victory voyaged around the world delivering crucial cargo during World War II, Korea and Vietnam. Today, the ship is one of only five World War II merchant steamships in the U.S. The SS American Victory provides daily educational tours, serves as a training site for firefighters, law enforcement officers, active and reserve military and working dogs, hosts special events, and benefits from memberships, donations and corporate sponsorships.

Since the SS American Victory arrived in Tampa in September 1999, dedicated volunteers have invested over 1,000,000 hours to restore, maintain and operate the vessel. The organization relies heavily on private donations, grassroots efforts, and sincere dedication from its group of committed volunteers. The American Victory Ship and Museum is a nonprofit 501c3 organization and recognized in the National Register of Historic Places. The ship is located in the Water Street District, directly behind The Florida Aquarium (SPARKMANS WARF for this event).

For more information, please visit www.americanvictory.org