Join us for Pride Yoga on June 17th in Tampa at Studio Flava!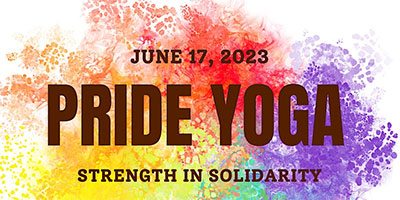 This event is not to be missed! We'll have raffles, giveaways, and an incredible yoga session to celebrate Pride Month.
Help us raise funds for Queer Expression (QE) St. Pete, a social enterprise that provides a safe and empowering community space for Queer and Trans folks in Florida. Let's support their mission to promote healing and resilience through contemplative practices.

Meet our talented event facilitators:
Bradley: A lover of music, movement, and life! He creates a welcoming and inclusive environment where you can explore and learn more about yourself.

Devin: With his gentle guidance, you'll connect to the subtle energies of yoga and experience its true essence.

Kelsey: A small business owner, researcher, yoga and meditation instructor, and somatic educator. She'll lead you through a transformative practice.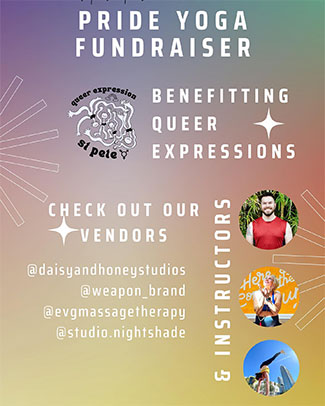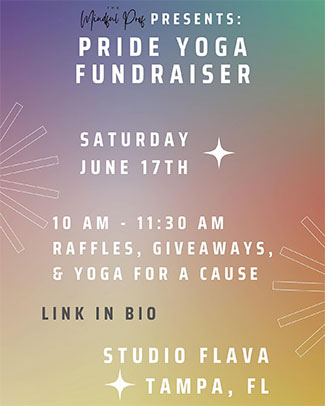 Vendors:
Daisy and Honey Studios, Weapond Brand, EV Massage Therapy, and Studio Nightshade
Register now to secure your spot: Let's come together, embrace our uniqueness, and find joy in the practice of yoga. See you there!

DATE & TIME: June 17, 2023 from 10:00 am-11:30 am

TICKETS: $30.00

PURCHASE TICKETS: https://www.eventbrite.com/e/pride-yoga-tickets-636810777177

LOCATION: Studio Flava, 8361 Stone Run Ct, Tampa, FL 33615 (Directions/Map)