On This Week's Common Courtesy TV
This Week: Gulfport Pride kicks off Pride Month this weekend and Benefits Local Organization, LGBTQ Resource Center; we talk to President, Susan Gore this week!
Susan fills us in on Gulfport Florida PRIDE 2023; we also learn about the work amazing from the resource center! ArtOUT, ReadOUT, and more! Saturday, June 3 all along Beach Blvd S in downtown Gulfport!
The festival goes from 10a to 8p, followed by the after-parties!

PODCAST: http://commoncourtesytv.buzzsprout.com/

FACEBOOK: https://www.facebook.com/commoncourtesytv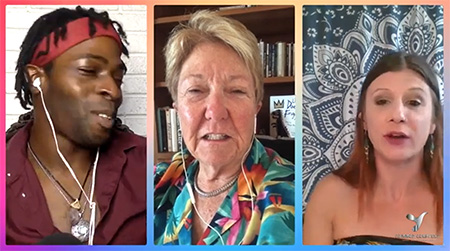 The views and opinions expressed on Common Courtesy TV, the hosts and guests do not necessarily state or reflect those of the company, the show, sponsors, network, and its management.