On This Week's Common Courtesy TV
This Week: Recently Co-Organizing #drag2talle, Local Drag Star And LGBTQ+ Activist, Brianna Summers Guest Star! Brianna talks about producing shows in Florida with upcoming laws introduced in legislation. Hot Topic Of The Week- Hernando County Teacher Under Investigation For Showing The Disney Movie "Strange World" to a Fifth-grade classroom.

Disclaimer: This Is An Opinion Based Show; Not A News Outlet. The Views and Opinions of the Guest on Common Courtesy TV, Solely Reflect their Opinion/Experience and Not of Common Courtesy TV or any of its affiliates or Hosts.
PODCAST: http://commoncourtesytv.buzzsprout.com/

FACEBOOK: https://www.facebook.com/commoncourtesytv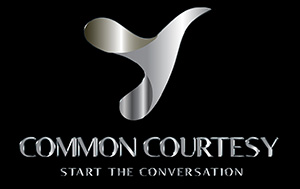 The views and opinions expressed on Common Courtesy TV, the hosts and guests do not necessarily state or reflect those of the company, the show, sponsors, network, and its management.