On This Week's Common Courtesy TV
This Week: Inspired by Lilith Black's story, we receive an anonymous viewer letter from a community member sharing their experience of mental abuse at Zoie's. Nikki Silva guest stars and shares their experience at a local venue; bravely sharing her story.
Disclaimer: This Is An Opinion Based Show; Not A News Outlet. The Views and Opinions of the Guest on Common Courtesy TV, Solely Reflect their Opinion/Experience and Not of Common Courtesy TV or any of its affiliates or Hosts.

PODCAST: http://commoncourtesytv.buzzsprout.com/

FACEBOOK: https://www.facebook.com/commoncourtesytv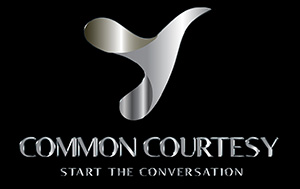 The views and opinions expressed on Common Courtesy TV, the hosts and guests do not necessarily state or reflect those of the company, the show, sponsors, network, and its management.