On This Week's Common Courtesy TV
This Week: Lilith Black, Guest Stars, and shares her story about working at the Bay Area's Recent Addition To Down Town St Petersburg, Zoie's. Are The Rumors Just That? Rumors? Or Is There An Actual Story Of Intolerance that we aren't privy to? Find out here as Lilith (Aka Ash) shares intimate details about her employment and her ultimate decision to resign.

Episode may have been removed from YouTube. A Cease and Desist was issued to Shawn Nicolas and Common Courtesy TV in reagrds to this Episode.

PODCAST: http://commoncourtesytv.buzzsprout.com/

FACEBOOK: https://www.facebook.com/commoncourtesytv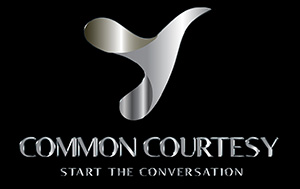 The views and opinions expressed on Common Courtesy TV, the hosts and guests do not necessarily state or reflect those of the company, the show, sponsors, network, and its management.