ARTIST BOB LAWSON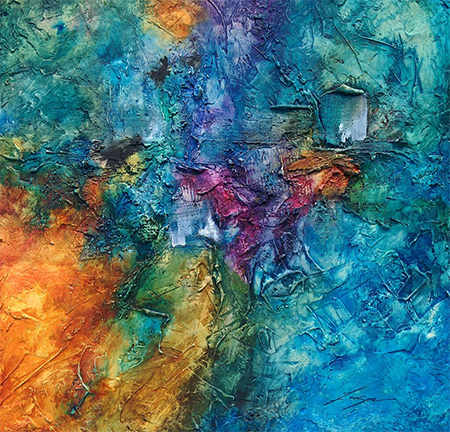 Bob Lawson is a well known abstract artists living here in the Tampa Bay area. He has been invited to be the "Featured Artist" at Woodfield Fine Art Gallery in St. Petersburg. There will be with an opening reception for Bob on August 12th from 5 -9 PM. Bob will also be at the Woodfield gallery the following evening, August 13th, during the St. Pete Art Walk.

This is an opportunity to meet with Bob and share a wine with him. Many of Bob's collectors are household names such as Tony Bennett, Simon Baker, the late Doris Day, Joan Fontaine and Betty White.

Bob gets into the heads of his audience volunteers when he does his Mind Games Show now you have the opportunity to see what is in Bob's mind through his abstract art.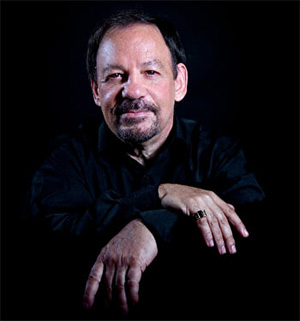 Credit: Bob Lawson Facebook Page
ABOUT THE ARTIST
Bob Lawson is a name that many of you may be familiar with as he is a well known Mentalist as well as a painter. Bob has performed his show Mind Games on many TV Shows as well as in theaters, casinos and on some of the most luxurious cruise ships in the world. Bob was also a technical adviser to the CBS TV Show "The Mentalist". Bob was the first mentalist to perform a Gay version of his show Mind GAYMES and has presented this show for Atlantis and RSVP cruises as well as many Gay Pride events and AIDS Fundraisers across the country.

Opening Reception for Featured Artist, Bob Lawson

DATE: Friday, August 12, 2022
TIME: 5:00-9:00pm
LOCATION: Woodfield Fine Art Gallery, 2323 Central Ave, St. Petersburg, FL 33713 (Directions/Map)

Credit: Woodfield Facebook Page