Amber, Ultra Naté and Jocelyn Enriquez celebrate 25th anniversary of
STARS ON 54 track "If You Could Read My Mind" from the 54 soundtrack with release of new remixes of the hit single


Stream/download the remixes for "If You Could Read My Mind" HERE
New York, NY
A head of next year's 25th anniversary of her classic self-titled second album, Dutch pop star Amber has released new remixes of "If You Could Read My Mind," one of her most iconic songs and a legendary collaboration with Ultra Naté and Jocelyn Enriquez, collectively known as Stars on 54. Remixes for "If You Could Read My Mind" are available now HERE.

Tommy Boy Records celebrates the official 25th anniversary of the release of "If You Could Read My Mind" with these special remixes of the club hit. The song, a cover of the Gordon Lightfoot classic, was originally released in 1998 for the film 54. It was also a part of the tracklist of Amber's successful second album and went on to become a global hit, considered by many to be one of the best cover songs of the '90s.

About the warm reception from the movie studio after she recorded the hit song with Stars on 54, Amber shares: "They were so delighted that they wanted to actually feature us physically in the movie's final scene. They decided to have a full day of shooting at the original Studio 54 venue in New York City which was of course very exciting."

On fan reactions when performing the song years later, Amber says: "All three of us individually perform this song to this day when we tour and it is still a crowd favorite. I think I can speak for all of us when I say that we are very thankful for Gordon Lightfoot's talent and his gift of a song that we were allowed to give our own interpretation to. We hope that this classic will continue to bring joy to many more generations to come."
Listen to the remixes to "If You Could Read My Mind" HERE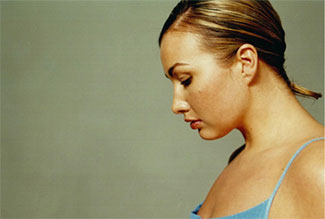 On her experience being included in the iconic track, Jocelyn Enriquez shares: "I got to be a part of one of the greatest collabs with these fierce ladies. Can't believe it was 25 years ago when we walked the red carpet, were featured on the film and toured beautiful places singing 'If You Could Read My Mind.' This song is timeless and I'll be forever grateful that I was a part of this project."

About the legacy of the song, collaborator Ultra Naté says: "The staying power of 'If You Could Read My Mind' is a testament to the power of Gordon Lightfoot's great song. It has been a hit with every release, from the original back in the '70s to our '90s pop dance interpretation. There's always so much love in it. When we recorded it for the movie 54 - based on such a legendary club and era - I knew it was going to be part of a very special soundtrack, but I had no idea the movie and the song itself would become so iconic."

Next year, 2024, will mark the 25th anniversary of Amber, the singer's self-titled second album, originally released in September 1999. The album included additional hits like "Sexual (Li Da Di)" and "Above the Clouds." Amber has become one of the singer's most acclaimed and popular albums so far.

The Grammy-nominated pop diva Amber amassed an impassioned army of fans with four full-length albums and a string of worldwide smash hits. Her collection of songs are described as smarter, bolder, and more infectious than your average, paint-by-numbers pop tunes.

Amber recently released special remixes to her club hit "This Is Your Night" from her debut album This Is Your Night. The song, co-written by the singer, was her debut single in the US and went on to become her first Billboard Hot 100 top 40 hit.
Listen the remixes to "This Is Your Night" HERE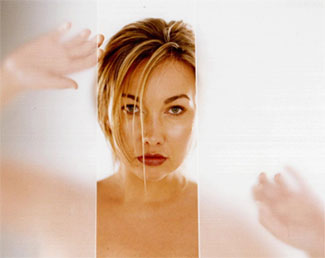 CONNECT WITH AMBER
Instagram | Facebook | YouTube


ABOUT AMBER
Born in the Netherlands, partially raised in Germany by a mother who is a songwriter and piano teacher and a father who is an opera singer, music was a naturally given gift to Amber, genetically passed on, a way to communicate your mood and your feelings. Then in 1995, after years of demos and small local performances, she received a universal offer from a label in the US with her debut single "This Is Your Night." "Of course I took the deal not knowing a darn thing about this industry," she laughs.

"Like many artists, I had to learn the hard way what my rights and my duties were and that was quite an experience." she says. She realized early on that she had to compromise in order to get to where she wanted to be, but to not completely lose herself, she always tried to give her songs that special unconventional touch.

Amber's bright future was buoyed by a history that saw her rise above the crowded and competitive ranks of clubland divas. She has racked up an impressive seven consecutive No. 1 dance singles and an additional 6 Top 10 dance hits. Many of them made it into the official Top 40 Billboard Charts.

Her songs have received many awards, been featured on countless compilations, been licensed by motion pictures and TV series and been covered by an array of artists. She co-penned one track called "Bless You Child" for Bette Midler's album release in 2000 and received a Grammy nomination in 2004 as a writer thanks to Cher's rendition of "Love One Another."

Perhaps most exciting is the fact that Amber is a woman in charge of her own destiny. As an independent artist running her own show since she requested and was granted release from Tommy Boy in the early aughts, she is forging forward with more verve and energy than she ever has in the past with her own label JMCA Enterprises.

With the birth of her first self-released album "My Kind of World" in 2004, Amber took her greatest risk to date by shining a light on the deepest—and sometimes the darkest—parts of her heart and soul. The result was a collection of literate, often brutally honest songs that revealed Amber's renegade soul.

Amber states that she loves a great challenge and believes not in resting on past laurels but giving each musical chapter 150%. "I am in a happy place now and there is nothing like owning your own music and masters and running your own show and destiny. No longer do I have to live in anyone else's world or dance to someone else's beat" she says.