All-Star Pop Group, The Slay Team, Returns with Sophomore Single and
Music Video Sleighin' the Holidays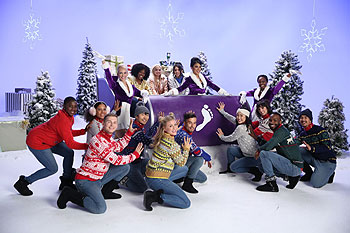 Featuring Anna Faris, Cecily Strong, Yvonne Orji and Chrissie Fit, with Special Appearance by Tituss Burgess,
The Slay Team "Sleighs" the Newest Hit Holiday Song
Modesto, Calif.
Barefoot, the most awarded wine and bubbly brand in U.S. competitions, has reunited The Slay Team to record what is sure to be the newest hit holiday song, Sleighin' the Holidays. Following the success of the group's first single, Crushin' It, The Slay Team's sophomore track and music video features the comedic and musical stylings of Anna Faris, Cecily Strong, Yvonne Orji and Chrissie Fit with a special appearance by Tituss Burgess.
Barefoot Wine & Bubbly Sleighin' The Holidays feat. The Sleigh Team (Official Music Video)


Produced by Haven Entertainment and MWWPR and written by critically-acclaimed actress and songwriter, Laura Bell Bundy, the song and music video plays with the realities and aspirations for a stress-free and chill holiday season in an upbeat and humorous way. From Thanksgiving to gift giving at Christmas and to a special Barefoot New Year's Eve countdown, Sleighin' the Holidays follows Faris, Strong and Orji as they find their own personal ways to celebrate and "sleigh" all season long. Fit and her backup singers appear throughout the video, transporting Faris, Strong and Orji to a magical winter wonderland and New Year's Eve festivities.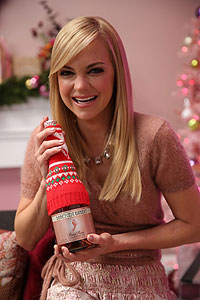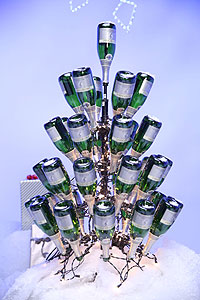 "The holidays can be a very stressful time of year, said Laura Bell Bundy, founding member of The Slay Team and who also serves as the video's co-director, "but we hope this song reminds people that when their glass is half full, they can 'sleigh' it– so just chill!"

"Following the summer success of The Slay Team's first single, we wanted to give fans a new, fun anthem that empowers them to slay the holidays," said Anna Bell, Vice President of Marketing at Barefoot. "We are excited to add a few new faces to the group for our new Sleighin' the Holidays single, and we hope the song helps to keep spirits high throughout the season."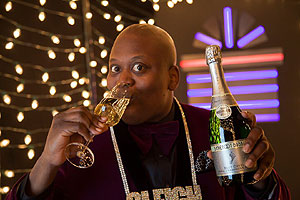 To add some pop to your holiday season, stream or download Sleighin' the Holidays on all available streaming platforms. If you and your crew feel like dancing along to The Slay Team's music video, watch it on repeat via Barefoot's YouTube channel.

Add these holiday and New Year's Eve staples to help you "sleigh" your own celebrations: Barefoot Pinot Noir, Barefoot Moscato, Barefoot Bubbly Brut Rosé or Barefoot Bubbly Brut Cuvée. You can find these and other Barefoot products at retailers nationwide, or online via Barefoot's page on The Barrel Room.

About Barefoot®
Barefoot®, the most awarded wine and bubbly brand in U.S competitions, can be found bearing the fun, iconic footprint label. Barefoot has 16 still wine offerings available for an SRP of $6 for 750 ml bottles and $11 for 1.5-liter bottles. Barefoot Bubbly® sparkling wine has 11 available offerings with an SRP of $9. Beyond still wine, Barefoot® now offers wine-based spritzer cans made in a fizzy & light wine style with added hints of fruit flavor. Barefoot Spritzer™ has five flavors available 8.4 oz cans, with an SRP $8 for a four-pack and $2 for singles and are now available nationwide. ©2018 Barefoot Cellars, Modesto, CA. All rights reserved.