Mathew V Releases Music Video for "Catching Feelings"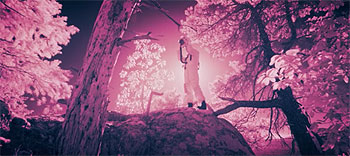 Out Canadian singer-songwriter Mathew V has released the music video for his latest single "Catching Feelings" via 604 Records. Directed by Gabriel Adelman, the video follows Mathew V through an extraterrestrial adventure set to an extremely danceable track. Watch "Catching Feelings" here: https://youtu.be/pAc9YyPPf4Y
Mathew V - Catching Feelings (Official Video)

"Catching Feelings" is infused with fun lyrics and dynamic beats, accomplishing Mathew's goal for the song. "I really wanted this song to be something people could dance to. That really isn't something I'd done before and it was super fun to explore that side of me. I want this to be a song people can listen to when they are thinking of their high school crush. Channelling nostalgia, fun, and playful energy."

"Catching Feelings" is available here: http://smarturl.it/MVCatchingFeelings

Bio
After 10 years of classical operatic vocal training, Mathew V moved to London, England at the age of 17 to teach himself how to write pop music. Now only 22, Mathew has accomplished a lot since returning home to Vancouver. Mathew penned a deal with 604 Records and his debut single "Tell Me Smooth" went top 40 on Canadian Radio (Hot AC/AC) for 18 weeks, peaking at #18. Mathew has written with the likes of Dan Mangan, DiRTY RADiO and on stage he's opened up for the likes of Betty Who, Ria Mae, Hanson, Daya, MAGIC! and more. His debut album 'The Fifth' came out in the spring of 2018 and charted in both Canada and the US. The album earned critical acclaim from press outlets such as Nylon and Billboard, marking Mathew as an artist to watch. With strong roots in the LGBTQ+ community, Mathew has never shied away from expressing himself in his music, taking the cover of Spotify's Global Pride playlist during Pride 2018. Now with a catalogue approaching 10 million online streams, Mathew is making new music, pushing his boundaries and preparing for whats to come.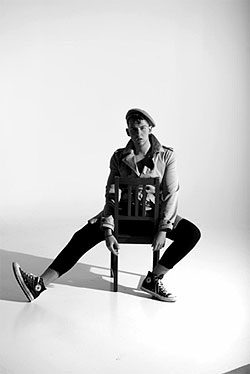 Photo Credit: Reece Voyer

Follow Mathew V on Social Media
Facebook: https://www.facebook.com/mathewvmusic
Instagram: https://www.instagram.com/mathewvmusic
Twitter: https://twitter.com/mathewvmusic
YouTube: https://www.youtube.com/mathewvmusic
#MathewV #CatchingFeelings