INTERPRIDE TO HONOR JOEL KIM BOOSTER, FRAN DRESCHER, LAITH ASHLEY, AND PRIDE 365 AT THE INAUGURAL INTERPRIDE GLOBAL GALA ON APRIL 29



InterPride Celebrates Its 40th Anniversary with Inaugural Global Gala Hosted by Jai Rodriguez with Special Performances by Deborah Cox and Coco Montrese
InterPride, the non-profit organization that licenses the iconic WorldPride™ brand, announced today that it will honor Joel Kim Booster, Fran Drescher, Laith Ashley, and Pride 365 at the inaugural InterPride Global Gala for their collective efforts in bringing LGBTQ+ issues into the cultural consciousness. The inaugural InterPride Global Gala, hosted at the Avalon Hollywood Theater and Bardot Lounge on April 29, 2023, will bring together LGBTQ+ icons and activists to celebrate InterPride's 40 years of activism and education. Tickets for the fundraiser gala can be purchased HERE.

"InterPride's inaugural Global Gala celebrates 40 years of bringing visibility to LGBTQ+ communities across the globe. This year, we're acknowledging community icons, allies, and activists who represent the spirit of InterPride – bringing LGBTQ+ issues to the forefront by living authentically," shared InterPride Co-Presidents Natalie Thompson and Hadi Damien. "Joel Kim Booster, Fran Drescher, Laith Ashley, and Pride 365 are being recognized for having gone above and beyond by providing immeasurable support to the community throughout their careers."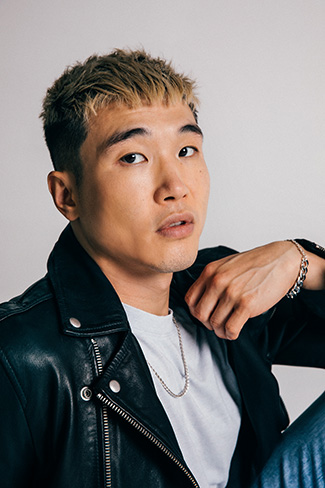 Joel Kim Booster
Joel Kim Booster, best known for writing, producing, and starring in Fire Island, will be honored with the InterPride Spotlight Award for bringing the AAPI LGBTQ+ community into the spotlight and increasing visibility. Joel is a Los Angeles-based stand-up comedian, writer, and actor who was named one of TIME100's Next 2022 as an emerging advocate and creative and was simultaneously named one of Variety's Screenwriters to Watch. He has been recognized as one of The Queer Young Comics Redefining American Humor by the New York Times and recently starred in the Apple TV+ hit comedy Loot. He will next be seen in season 2 of Loot, premiering later this year.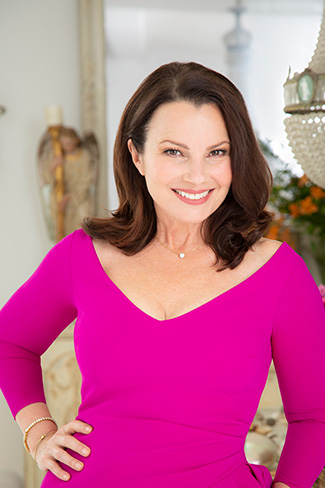 Fran Drescher
Television icon, actor, and ally Fran Drescher will be honored with the InterPride Ally Award for her support of the LGBTQ+ community. Fran is best known for her portrayal of the beloved Fran Fine in the hit television series The Nanny, which she starred in, created and executive produced. The series also garnered her two Golden Globe and two Emmy Award nominations. As an accomplished author, Fran penned the two-time New York Times best-selling book Enter Whining and received the prestigious NCCS Writer's Award for her autobiographical New York Times bestseller Cancer Schmancer in which she bravely shares her personal journey through her battle with cancer. As Founder, President and Visionary of her non-profit, The Cancer Schmancer Movement, she focuses on three prongs to fight the disease: Early Detection, Prevention, and Advocacy. Some of CSM's accomplishments include Fran Vans, which provide free mammograms to low-income women who are underserved or uninsured, the Detox Your Home Program educates American families on how to reduce their risk through healthy living and WTF (We The Future), which educates, motivates and empowers young people for a call to action with the CSM agenda. In September of 2021, Fran was elected national president of SAG-AFTRA, the largest entertainment labor union in the world and a proud member of the AFL-CIO. She is known as an outspoken defender of civil liberties, diversity, and inclusion. A long-time champion for LGBTQIA+ civil liberties, Fran has been honored with the Human Rights Campaign's Ally for Equality Award and the Stonewall and Liberty Bell Awards for her advocacy and activism.

Laith Ashley
InterPride will honor Laith Ashley with the InterPride Trailblazer Award for his work in raising awareness around issues facing the transgender community throughout his career and beyond. Laith is a celebrated singer-songwriter, model, actor, and activist who launched his career with a campaign for Barneys New York in February 2014. In 2017, he was the first transgender man to be featured in a Diesel clothing campaign and in 2020 became one of the faces of the Abercrombie FIERCE campaign-- cultivating a successful modeling career. Laith released trans masculine anthem 'Like Me' in 2018 and in 2023, he served as the male lead in Taylor Swift's "Lavender Haze" music video.

LGBTQ+ organization Pride 365 will be honored with the InterPride Champion Award for its efforts in protecting LGBTQ+ workers around the world. InterPride's global partner, Pride 365 inspires organizations to meet the highest standards of inclusion, culture and equality all year round. The organization is at the forefront of creating a world where everyone can be their true and authentic selves and is made up of certified partners who make a public pledge on how they will improve the lives of the LGBTQ+ community in the workplace and contribute to the community in the wider society.

The InterPride Global Gala will be emceed by Emmy Award winner Jai Rodriguez and will feature special performances by Deborah Cox and Coco Montrese with DJ Nica Ricci spinning as DJ throughout the evening. The evening will be full of music, dance, and stories in honor of the organization's efforts to advance the global Pride movement and bring social and cultural equity to communities across the globe.

For decades, InterPride has worked to achieve legal, social, and cultural equity, and to contribute to the visibility and inclusion of diverse sexual orientations, gender identities and expressions, and sex characteristics (SOGIESC) communities through the global Pride movement. The organization does this by helping connect, grow, and support Pride platforms globally. Following a successful WorldPride™ in Sydney, Australia, the organization will continue its mission in connecting the LGBTQIA+ community with the next WorldPride™ in Washington, DC in 2025, followed by WorldPride™ Amsterdam in 2026. InterPride's global presence provides safe spaces and resources for the LGBTQIA+ community to thrive.

The InterPride Global Gala is being produced by Los Angeles-based live event and entertainment agency JJLA.

Tickets for the Gala can be purchased at the link HERE.

To learn more about Gala Sponsorship opportunities please visit the link HERE.

ABOUT INTERPRIDE
InterPride brings together Pride organizations from around the world, as well as regional, national, and local Pride networks, therefore contributing to the global coordination of Pride efforts. InterPride has over 375 member organizations in over 70 countries. Its work impacts millions worldwide through our members. InterPride is also the owner and licensor of the WorldPride™ brand, and InterPod, The Global Voices of Pride Podcast, the official podcast powered by InterPride.