Enter To Win a GAYBARCHIVES
LGBTQ+ Logo T-shirt
(Design of Your Choice)
Enter for your chance to win a T-Shirt from GAYBARCHIVES. One Lucky Winner picks design and size of choice. Happy Pride Month!

Our mission is to build the world's largest archive of the logos and stories of gay bars from the past, preserving the memories of the places that were so significant to the growth and development of the LGBTQ+ community.

To date we have commemorated more than 1,300 bars and nightclubs from 45 states in the US, along with several in Canada and Europe. Please enjoy the trip down memory lane as you relive our LGBTQ history through the stories of our safe havens.

Every seems to love the idea of reminiscing about the 'good old days'. The options for the gay community, however, have remained limited. Until Now!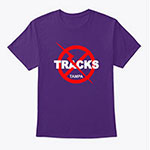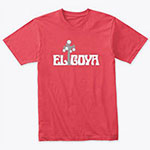 WINNER PICKS DESIGN OF CHOICE

Enter to Win:
Contest@TampaBayGay.com
Must Include: Name & Valid Email Address
1 Lucky Winner*